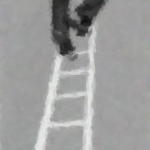 Everyone wants to be successful. Examples of success are everywhere, and you spend a great deal of time and money to take it all in. Lists of "successful people" usually include actors, musicians, writers, CEO's, world leaders; all of them pass through your success filter and earn your attention. Although you study success compulsively, there are 5 very good reasons you will not be successful.
1. You don't know what success is.
You've chosen the wrong definition. There are actually two. The first, "the attainment of popularity or profit" is where you have placed your focus. It accounts for all the names on your list of successful people. The second, less popular definition – "the accomplishment of an aim or purpose" – is the one you've overlooked.
2. You can't measure success
It's pointless to set a goal if you can't measure it. Everybody knows that. There once was a genius research scientist at a top-secret government lab. When asked why he was so happy with his job, he replied, "My boss has absolutely no understanding of my work, so he depends on me to tell him what a good job I'm doing." If you are not clear on what success really means, and you have no way to measure it, how can you ever hope to get there?